Exporting your report as a PDF is fast and easy. Navigate to the report you want to export, and click on the down-arrow icon on the top right side of the page (as shown in the image below), and the report generation process will begin. It should only take a few seconds to create the report, and you'll be prompted with a download link once it is complete.
Please note that in order to download a report you must have results (i.e., a list of plagiarized sources) to display. If your document returned 0% then there will not be a downloadable list of results to display since no matches were found.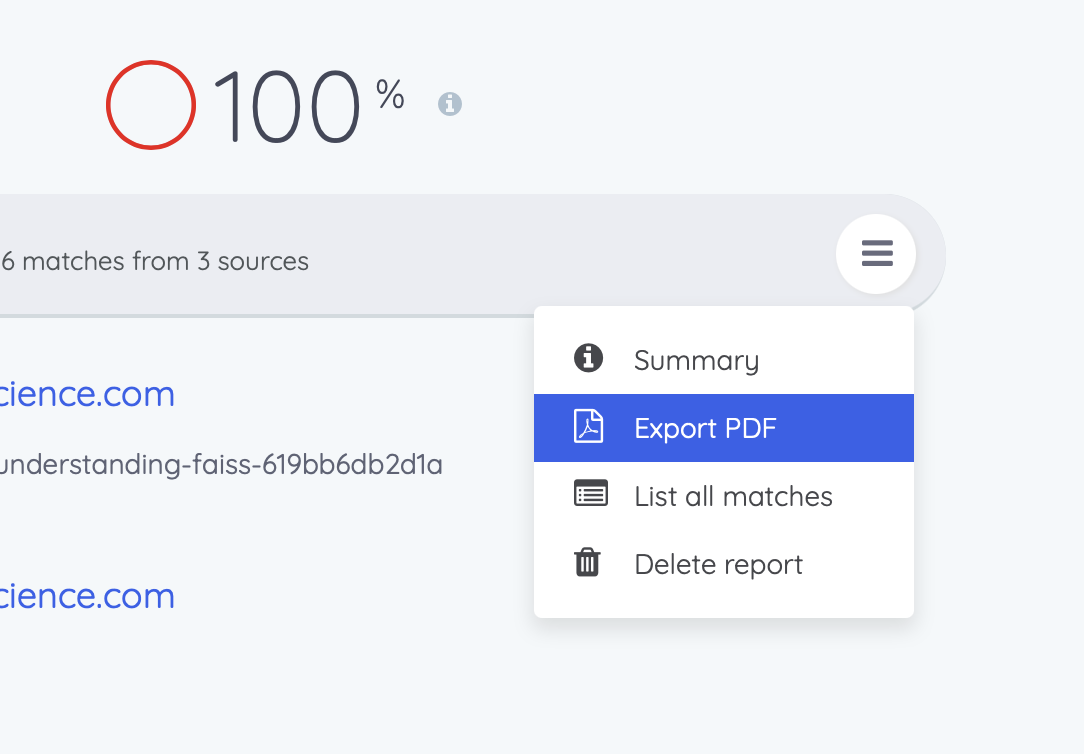 Note:
PDF export is included in all paid plans. If you're a free user, please see all features for more information on upgrading to a paid plan. Upgrading is quick and easy and can be done by clicking the "upgrade" button from any page within your account.